We all love Bali but can you cook Balinese Food? We run regular tours to this outstanding foodie destination and are one of Melbourne's foremost authority on the intriguing food of Bali. Learn the secrets to those amazing pastes that inject so much flavour into the dishes. Slow cooked Rendang, Banana leaf baked spiced seafood...
join us for an unforgettable culinary experience.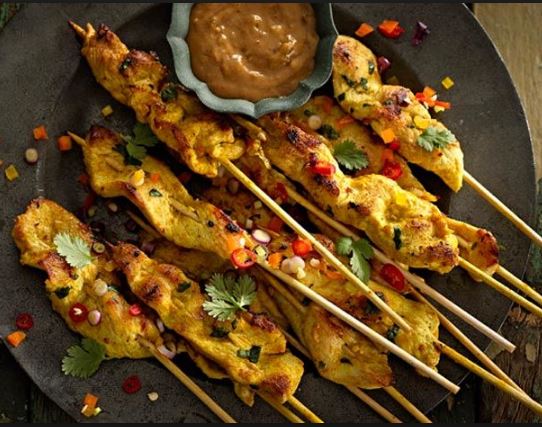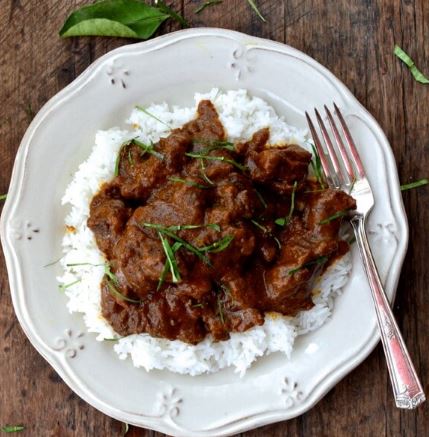 Balinese Spiced Chicken Satay With Peanut Sauce and Balinese Prawn Crackers
This amazing paste provides the ultimate chicken marinade for the grill with a rich peanut sauce
and meaty, large, tasty authentic Prawn Crackers (Krupuks)


Rockling in Banana Leaf with Kaffir Lime & Ginger
Delicate rockling showcases a fish spice blend to die for


Slow Cooked Beef Rendang and Jasmine Coconut Rice
Deep rich flavours of Rendang paste and several hours of cooking creates sheer joy on the plate!


Balinese Pork Simmered in Ketcap Manis, Spices With Seared Bok Choy
Rich almost chocolate like, with the perfect balance of spicy, sweet and salty
- this will stun and have you reaching back for more and more!


The Famous "Lawar" : Spiced Bean and Coconut Salad
Authentic as it gets -an astounding recipe - you won't expect these flavours of spices,
balanced vegetables and coconut
|
Black Sticky Rice with Dark Palm Sugar, Salted Cream
The perfect finish - a gorgeous, textured, rich dessert combines beautifully with the
palm sugar caramel flavours and salt - match made in heaven
Indicative menu only. We reserve the right to vary the menu somewhat based on seasonaliity,
ingredient quality/availability, menu refinements, and chef's inspiration!

We will endeavour to accommodate dietary requirements if made aware on booking.
Due to the nature of taking part in a group activity, however, it is unfeasible to omit certain ingredients from all dishes in a class.
Some of our classes are more appropriate than others for those with dietary requirements -
please contact us for further information on suitability of class menus.
Allergens present in classes: nuts - seafood - wheat - dairy - egg