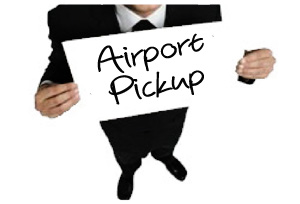 If we are arriving after dark, into an unfamiliar medina, searching for an unknown riad, I have to admit I'm quick to organise a personal pickup. It's a cost that's 'worth it's weight'... in time not lost, and frustration not caused.
Meanwhile some sneaky people have taken to copying an existing pickup sign, collecting the unsuspecting person, driving them to their hotel then demanding payment. It's an easy mark.
I had to laugh when I was told of this scam by my hotel.
So I needed a special pin number, provided to me by email, to confirm my driver was actually my driver.
On arrival we found our driver with his sign,
stating the hotel name,
and our names,
and the pin number, large and bold.