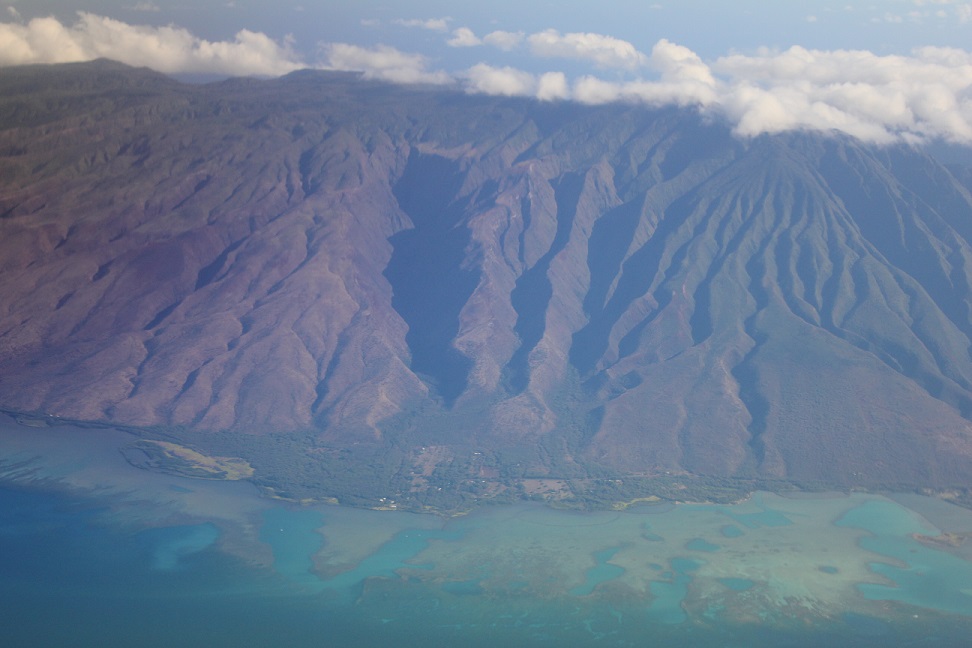 When we travel, food is always high on the selection criteria. So when we announced our next trip was to be to Hawaii, most people suggested we might go hungry. "You won't like the food" we were told. So we did some research and thought we could make it work, if we were careful about where we ate.
From food trucks,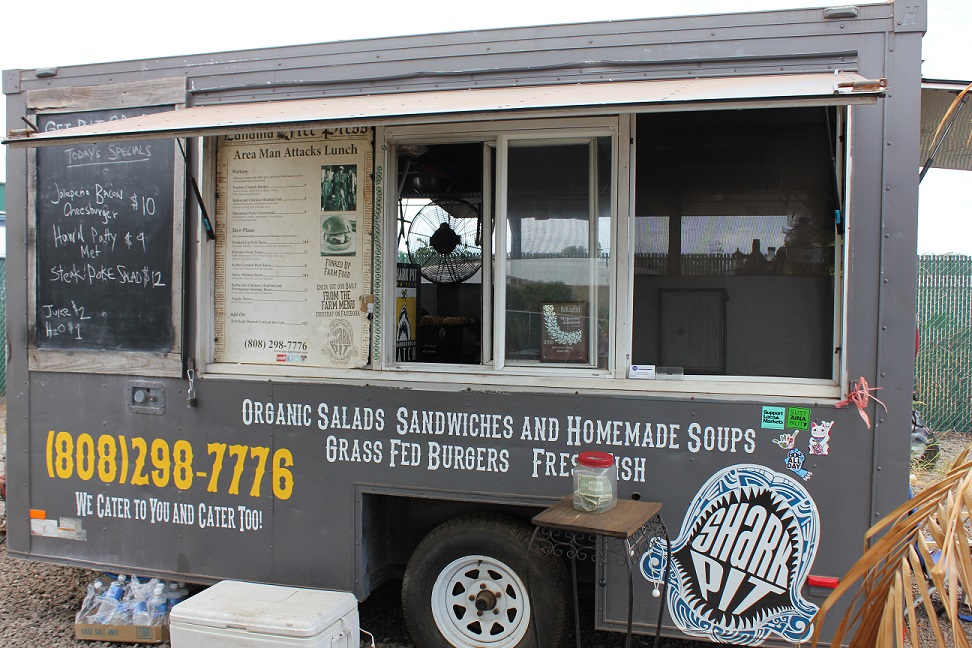 to the most renowned restaurants, we certainly did not want for good, if not great, food. I can count on one hand the number of meals we ate that did not delight and surprise. Over a 2 week period, that's pretty good odds.
What we did have to adjust to was the size of serves. Menus list starters (or pupus), entrees then desserts. In Hawaii entrees equal our main courses(and expect large portions) We found the pupus dishes more exciting in a lot of places, so generally ordered smaller serves. (this meant we got to try more dishes too!)
So what is Hawaaiin food? It's a delicious fusion! Think local islander, South American, Portuguese, Japanese, Korean, Filipino cuisine all available individually, or totally mixed up. Of course it's the mixed up bit that is most fantastic.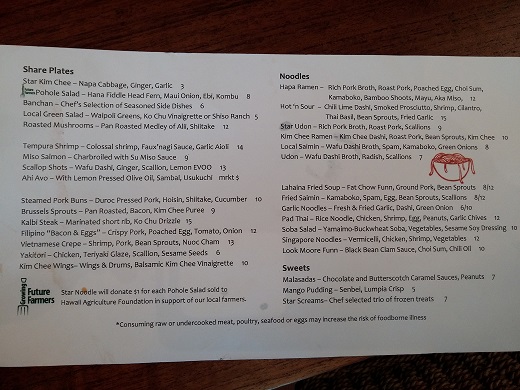 STAR NOODLE in Lahaina was one of our favourites - and with so many places to choose from, visiting the same place twice says it all.
Then there are the awesome ingredients available :
Seafood, seafood, seafood, of course! But Hawaii is also known for taro, bananas, pineapples, seaweeds, coconut, rice, sugar and of course salt.
So what do the locals eat :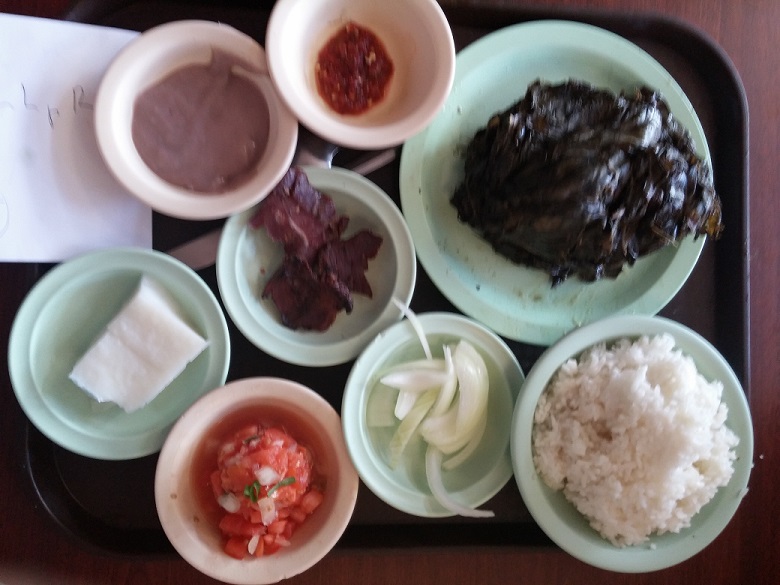 The Plate Lunch. It will definitely include a scoop or 2 of macaroni salad, probably a scoop of rice, some pickled vegetables, a bowl of poi, and if you are lucky, Kalua Pork wrapped in taro leaves. The sweet finale is Haupia - a refreshing jelly-like coconut pudding
.
Musubi. Think of sushi - but instead of fresh seafood, add spam.
Yes, spam. Musubi is a most convenient snack, and is held in high esteem.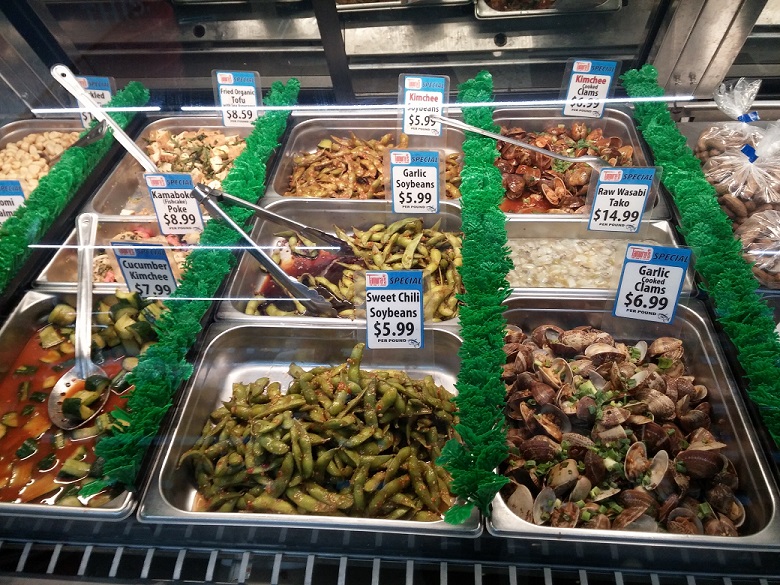 Poke.
Poke celebrates that fantastic fresh raw seafood experience of sashimi, but without the presentation perfection. Poke means cut piece, so small pieces of tuna, swordfish or marlin are mixed with, soy sauce, chopped seaweed, spring onion, seasoned with local salt and tumbled onto the plate.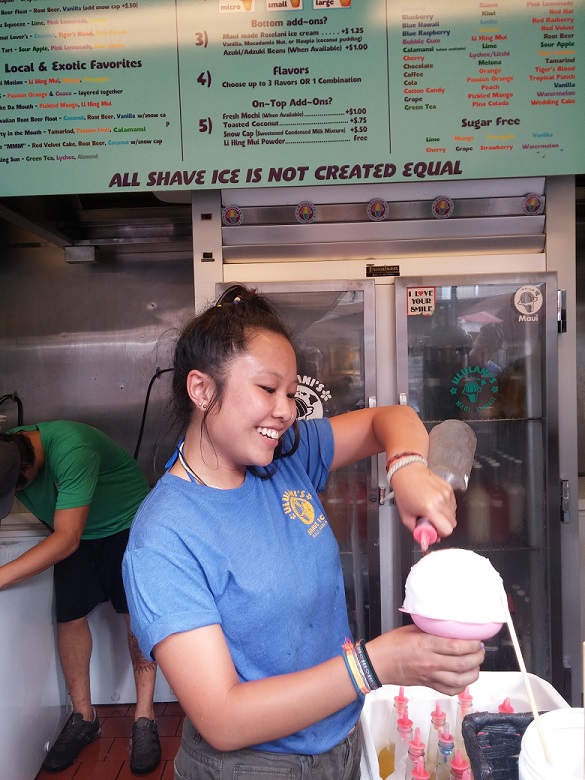 Shaved Ice. The competitiveness of different shaved ice establishments is intense. The flavourings and additions available read like a full menu. The largest serve is bigger than your head. So refreshing on a warm tropical day.
So, with an exuberant enthusiasm for what we tasted in Oahu and Maui, we are excited to present our
New Hawaaian cooking class menu
Who would have thought that such an amazing cuisine becons amidst the beautiful volcanic islands surrounded by some of the worlds best beaches!
Japan meets the deep south meets Korea meets South America. This amazing and very traditional menu showcases the best of the islands in a fun easy menu that will inspire.
This class will contain some imagery from our recent trip to the island to "get you in the mood"
PUPUS (appetisers)
Food Truck Shrimp
A gorgeous rich prawn dish with garlic, butter and spices
Teriyaki Musubi 2 ways
A nori wrapped parcel of teriyaki joy - Spam & Chicken
Fish Tacos with Kim Chi
Beautifully grilled spiced fish wrapped with avocado & slaw!
ENTREES (main course)
"Kalua" Smoked Pork
Delicious slow cooked Pork wrapped in leaves and pulled...Delicous!!
"Poi" Sauce
A Hawaiian classic carb that pre dates rice on the islands! Pounded root vegetables create a fabulous accompanyment to the Kalua Pork
Pickled vegetables Hawaiian style
DESSERT
Haupia
A beutiful cooling coconut jelly-like dessert very traditional that is a sensasational end to this amazing menu