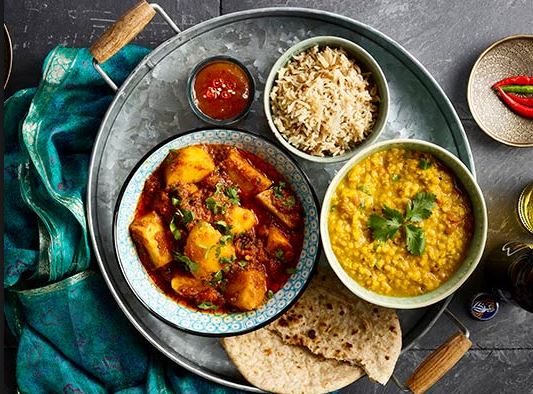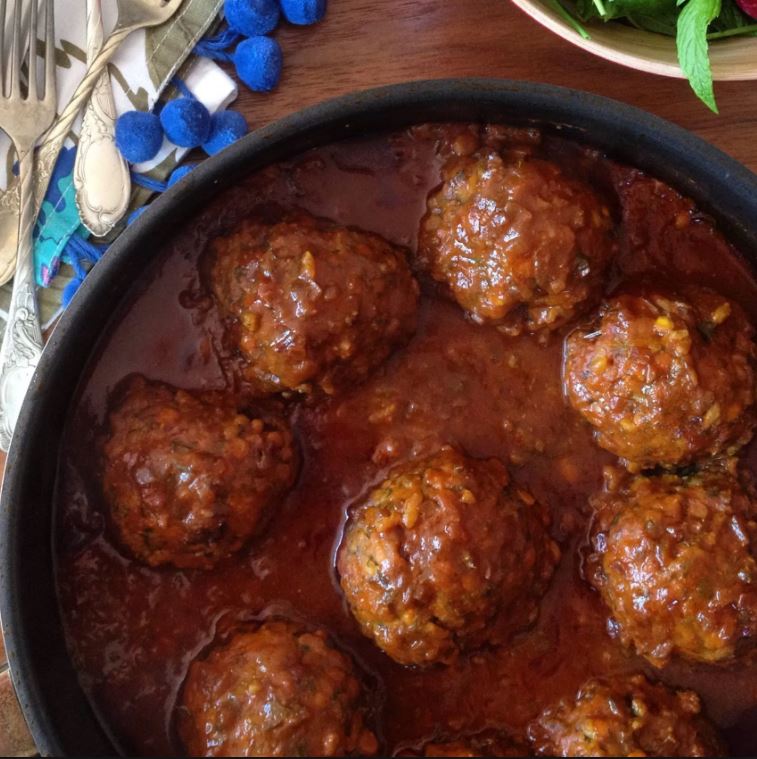 Well the weather hasn't really started to transform into spring yet,
so we reckon a good hearty curry is still in order on a dark, rainy Melbourne evening.
So what exactly is a curry? The word is believed to stem from the Tamil word "kari" which means sauce. . It's usually a dish prepared in a sauce, so called "wet", but can also be made as a "dry" curry where the flavours and spices hug and caress the ingredients. Curry is a complex, balanced blend of spices and herbs, the ingredients of which usually include cumin, coriander, turmeric, ginger and chilies as a base. Curry powder is a recent invention, and likely Western at that. (think English population in India)
The Indian subcontinent is home to an astonishing variety of what we call curries (but not a term commonly used in India) - Tikka, Masala, Saag, Korma, Jalfrezi, Vindaloo and the list goes on, and on. Where Indian traders, slavers and labourers travelled so too did their style of curries. Curry is a concept that shifts and evolves through its journeys, the cultures it passes through, and the people who cook and adapt it and make it their own.
Think :
Malaysia - Massaman, Roti Chanai, Penang Curry
Thailand - Red, yellow and green curry
Morocco - tagines
South Africa - Bunny chow
Japan - Kare ratsu
Mexican - Mole
Ethiopia - Wat
Europe - Goulash
Britain, China, Korea, West Indies, Fiij. Burma, Philippines, Indonesia, and many other places all have their own local version of curries.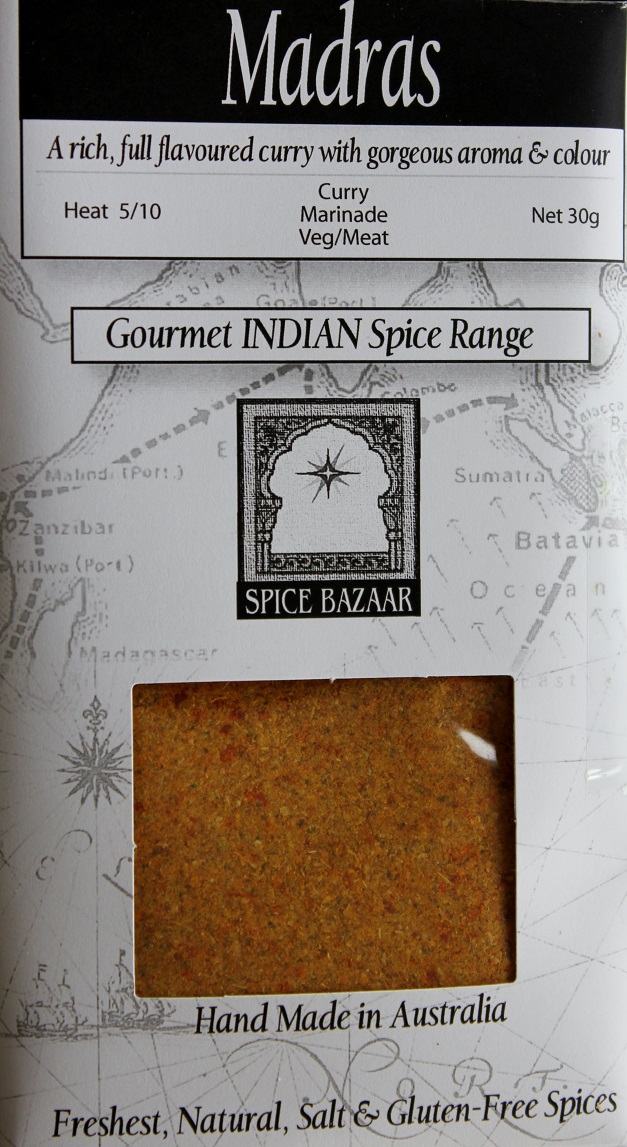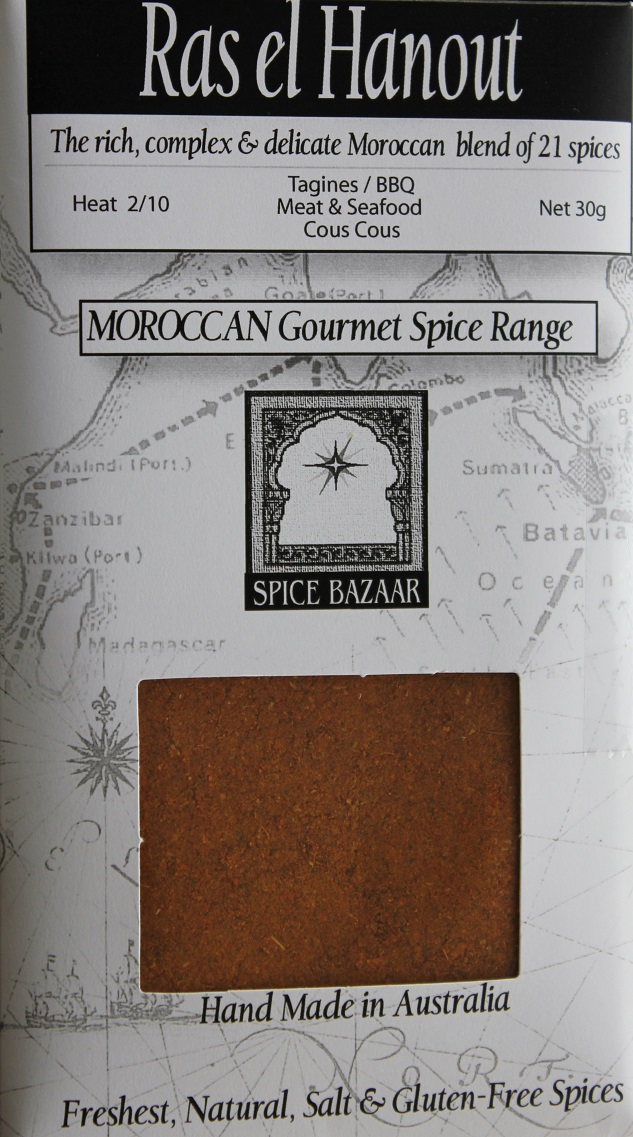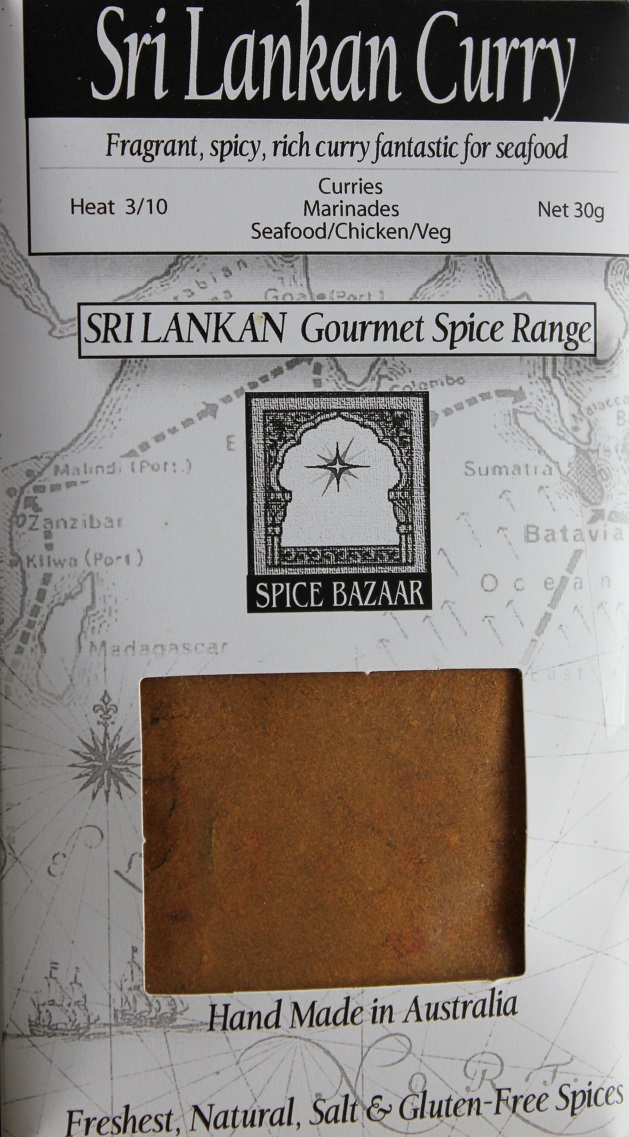 Curry - how do we love you, let me count the ways.
Travel our Spice Bazaar curry world with fresh roasted, blended curry flavours-
start in India, Sri Lanka, then venture to Morocco, Zanzibar, Grenada, Malaysia, Indonesia,Ethiopia,
Mexico, South Africa, Japan, Portugal, China, Gulf States, and even the Americas.
(wow that is a comprehensive list if we do say so ourself)
Spice Bazaar Gourmet Spice Ranges
Better yet, get hands on with our Curry Lovers cooking class. We've taken our best and favourite curry recipes from all over the world and put them together in a single cooking class. It's going gang busters and we have had so many sessions book out that we have scheduled a whole lot more. Come and talk "curry" with us - 20 years blending spices, we know the biz.
LOVE TO COOK YOUR OWN CURRY?
How about a healthy warming tagine recipe to get the blood warming - our Golden Ras spice blend features turmeric, ginger and a little pepper, in a blend that takes your dinner meal to a new level.
Tangier Style "La Kama" Chicken Tagine
Fantastic Turmeric and ginger driven flavoured Tagine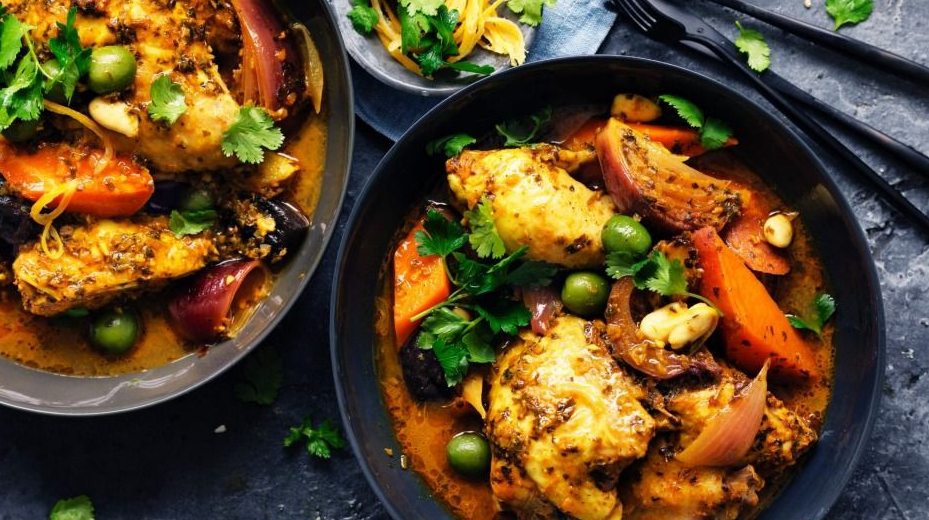 Ingredients
1.2kg Chicken thigh fillets
2 tablespoons Olive Oil
1 large Red Onion, halved and sliced
2 Bay Leaves
2 Coriander roots , cleaned well, and finely chopped
1 thumb Ginger, peeled & zested
3 cloves Garlic, crushed
1 tbsp Spice Bazaar Moroccan Golden Ras ( also know as Moroccan La Kama)
1 teaspoon salt (first check after preserved lemon is added to ensure you don't over salt)
Generous pinch pepper
1 preserved lemon, rinsed and chopped finely (or to taste)
250g pumpkin, skin on and deseeded, chopped in 1cm slices,
1/4 cup green olives
1/2 red capsicum, cut into chunks
2 tbsp almonds, roasted and roughly diced (or slithers)
Process
Chop Chicken into chunks eg 3cm x 3cm of even thickness

Add oil to a heated Tagine and add onion and cook for 2 minutes
Add bay leaves, coriander roots, ginger and garlic & sauté for 3 minutes (add a little stock if dry)
Add Spice Bazaar Moroccan La Kama, salt, pepper and a small splash of water to ensure spices are not dry and stir for 1-2 minutes to release flavours

Add chicken pieces and preserve lemon., Mix well.
Add a very small amount of water/stock if required to ensure the bottom is just moist.
(Avoid the temptation to use too much stock as the vegetables and chicken will also give off liquid)
Cover & bring to a simmer on low very heat for 20-30 minutes.
add remaining vegetables and simmer until vegetables are cooked and chicke is tender
If there is too much liquid, remove ingredients and simmer sauce uncovered to reduce (or add corn flour)
Check seasoning and adjust before serving.
Top with almonds and serve
CURRY ???
Is your interest piqued? Want to read a little more about the history of curry - take a look here :