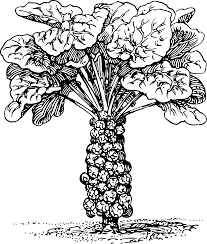 Short story - I'm setting up to cook a pot roast dinner in my new pressure cooker, and start singing "Pot Roast and Kisses. 10 seconds later my phone starts to play this same song. Freaky experience - my phone has performance envy - it knows i have ordered a Google Home device and is trying to win my approval. Conspiracy theory believers unite.
Long story - but shivers down the back if you read to the finish.
They say if you've lived with someone for many (many) years, your thinking aligns. Sometimes that seems a reasonable concept. It's not mind reading, you've just been through these situations before and can anticipate how your partner thinks and will respond. .

So i love (love, love,REALLYLOVE) my new Thermomix and am so much enthused about new ways of cooking, that I ordered a 5 in 1 pressure/slow cooker (secretly).
Aiming to reduce the number of my appliances.
It arrived today and I was looking forward to creating my first dinner tonight.
Bought a large piece of beef brisket, and planned some bocconici filled sweet potato gnocch on the side..
So getting organised to batch out this awesome dinner - setting up the new pressure cooker, and remembering a song from a concert we went to a couple of weeks ago - the Reverend Peyton's Big Damn Band - Pot roast and kisses. I sing (try to anyway) the chorus and within 10 seconds my phone starts to play this (damn) song.
OOOh, I'm waiting for delivery of a Google Home device, and my phone is stepping up.
Freaky things happen to me often - so off I go to tell Jordan (my partner in freaky happening things)
After I've described the experience I'm now thinking that maybe having a single spotify account may be the reason. Pat's (somewhere) playing this on his phone. "That's even freakier in the timing if it's true" says Jordan. Yeah!
So Pat's found out that you can play music on another device from the same spotify account- BUT 10 seconds after i'm singing that same song. Universe aligned! If only I could sing.