It's official, the best supermarket in the world is located in Adelaide. What, we wondered,exactly does that mean? Who decides the winners, and who competes? Just so you know, it's decided by the International Grocers Alliance, and in 2016 (in the good old USA) the Frewville Foodland (S.A.) took out the honours. How could we not take a look see.
No canned music or dedicated radio station here : just a non stop live pianist tickling the ivories for customers to sing along to.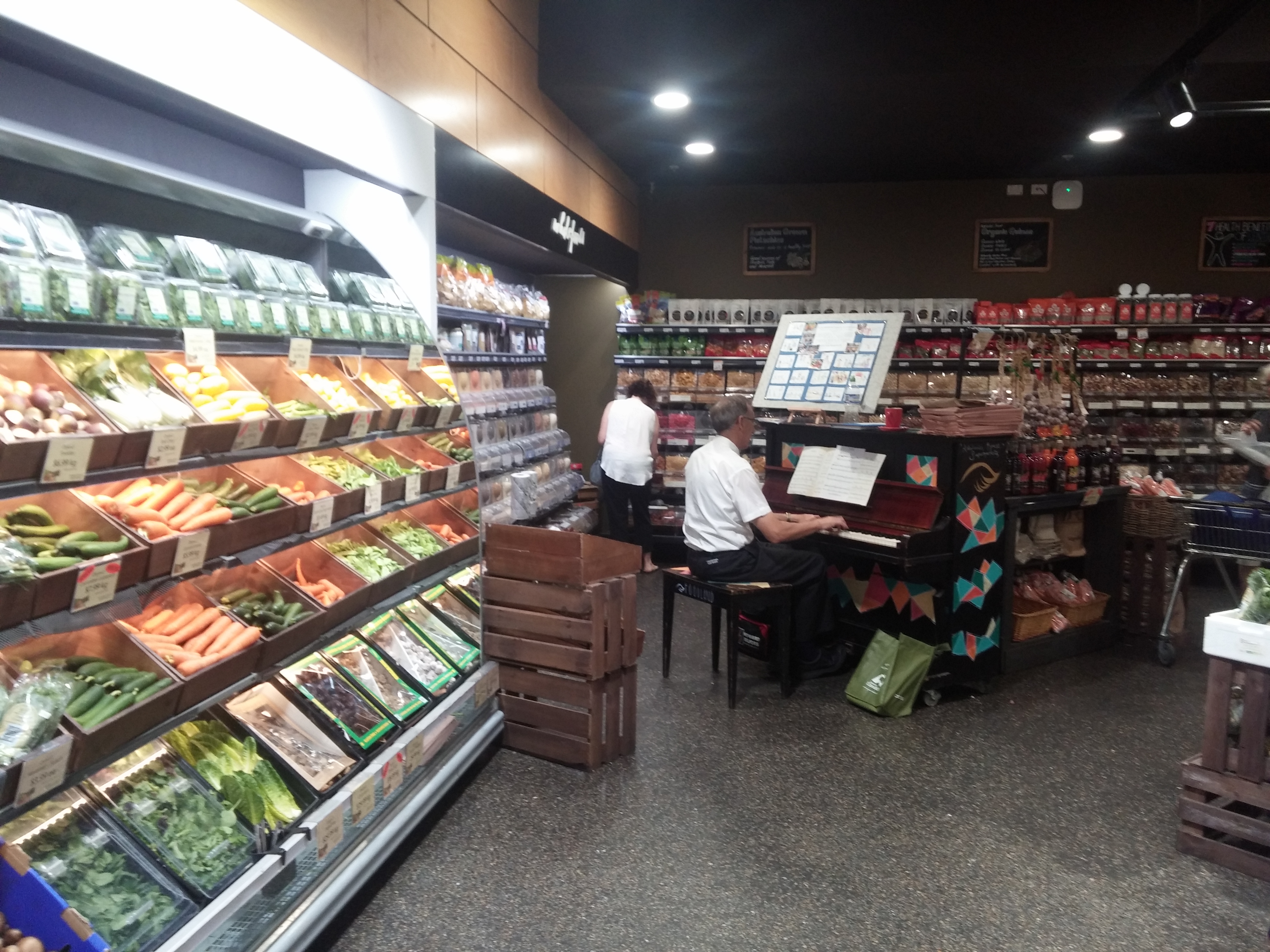 Of course there is an inhouse cafe, a juice bar, a bakery, an aged meat section, no self serve checkouts, plus just about anything else you'd be looking for. A jam packed carpark, along with 260 employees, meant the place was abuzzing with people, all tempted by the non stop cooking (and tasting) demos.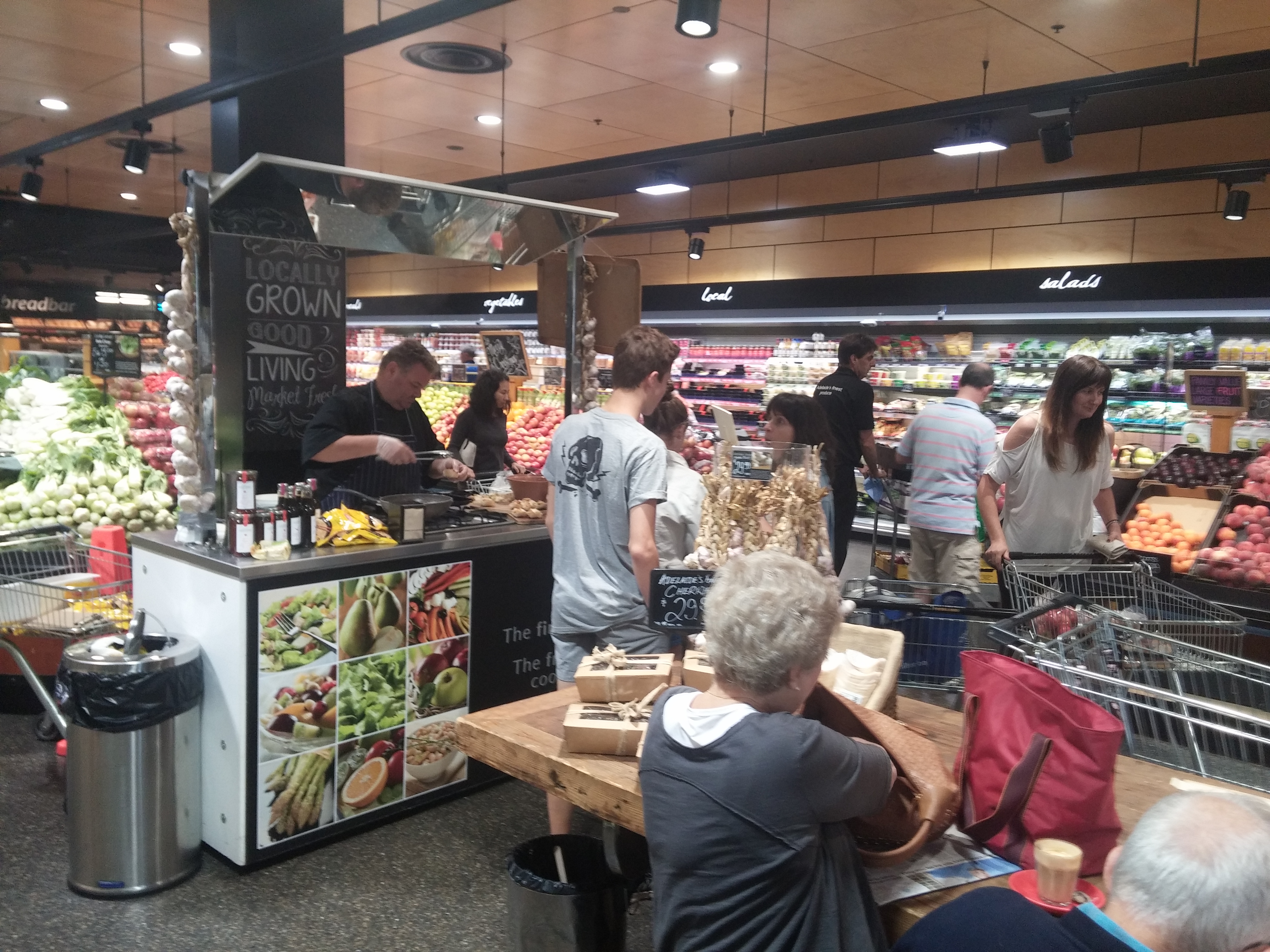 Beautiful vegetable displays.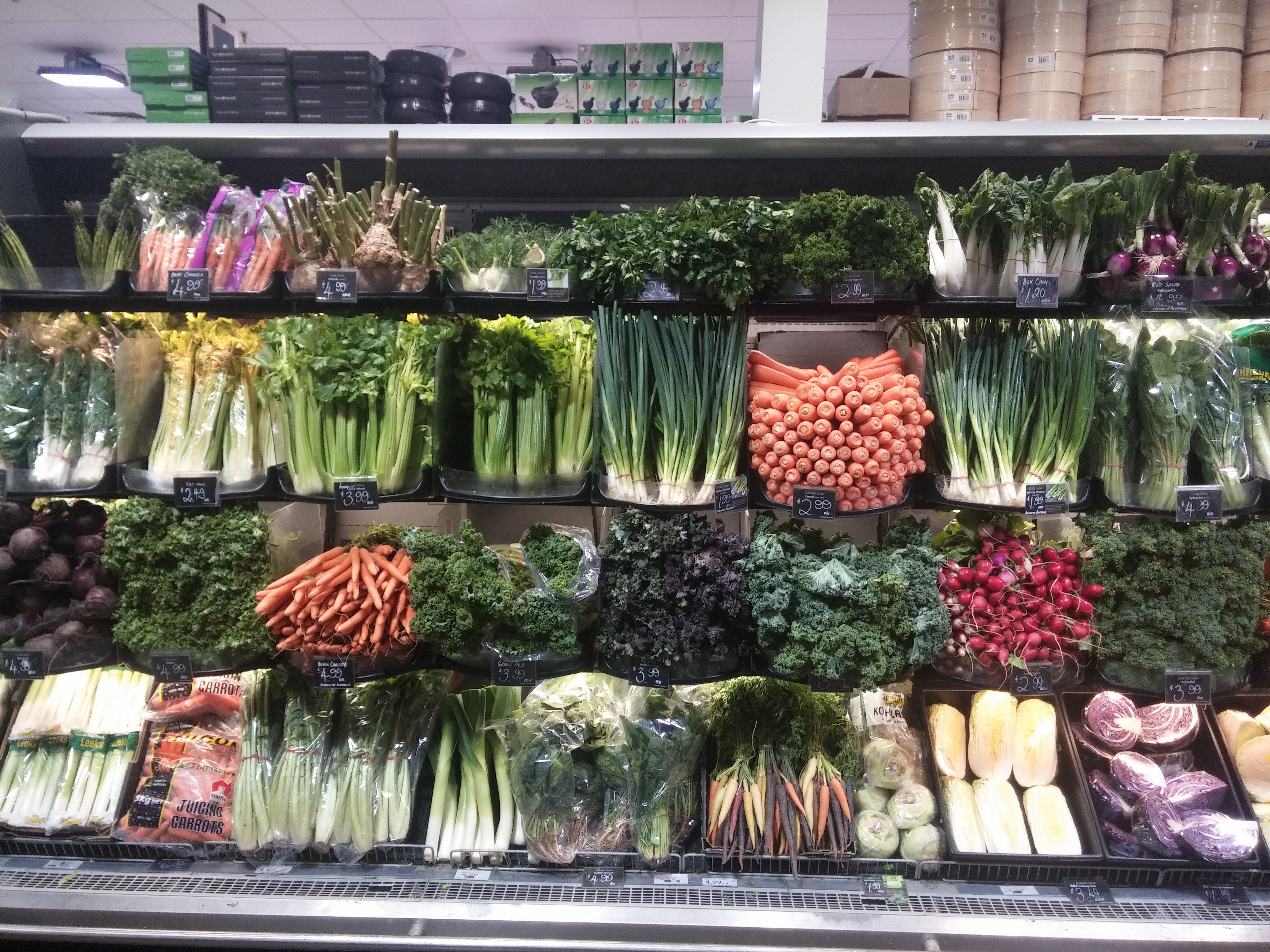 Tremendous cheese selections.
Our car park was for 1 hour - lucky the parking gestapo were not around.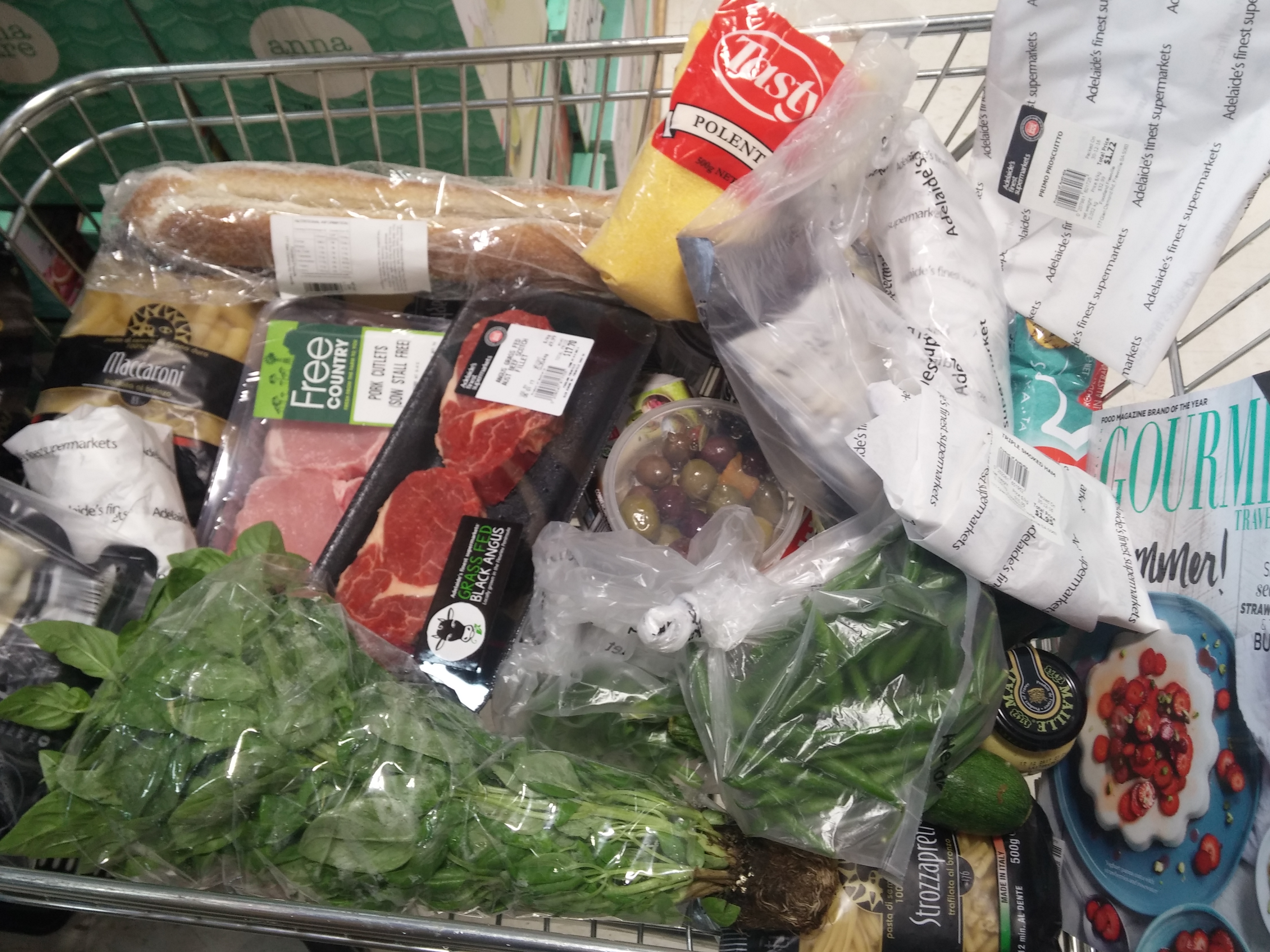 So what were we inspired to purchase and cook? A visit to Andre's Cucina and Polenta restaurant the evening before was awesome. Two delightful dishes : a soft polenta with mushrooms and taleggio cheese, and a squid ink pasta with prawns and smoked eel certainly gave us some ideas..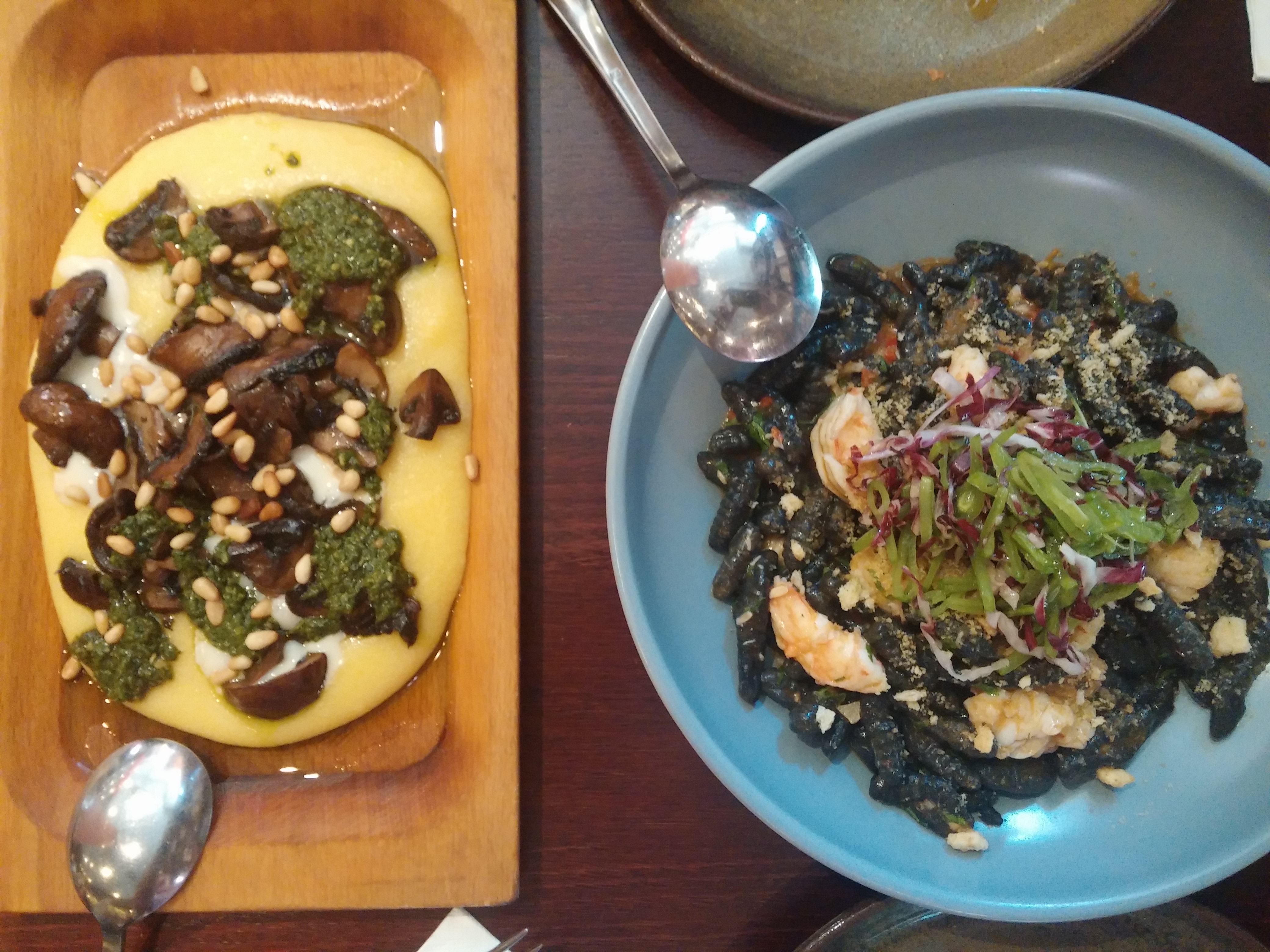 Last night we enjoyed a pasta with Coffin Bay vongole, crab meat, baby tomatoes, basil.
Tonight it's soft polenta with shitake mushroom broth, and free range pork chops.
YUM!