Pier 41
Royal Yacht Club of Victoria (in Williamstown): we sneaked around to the back entrance, just to show some friends and check out the views and ambience, Thursday evening around 7pm
Right time - tick, right place - tick.
We love to drop by this Yacht Club occasionally for a sneaky adult drink and to watch the sunset over one of the most awesome views of Melbourne, over the water.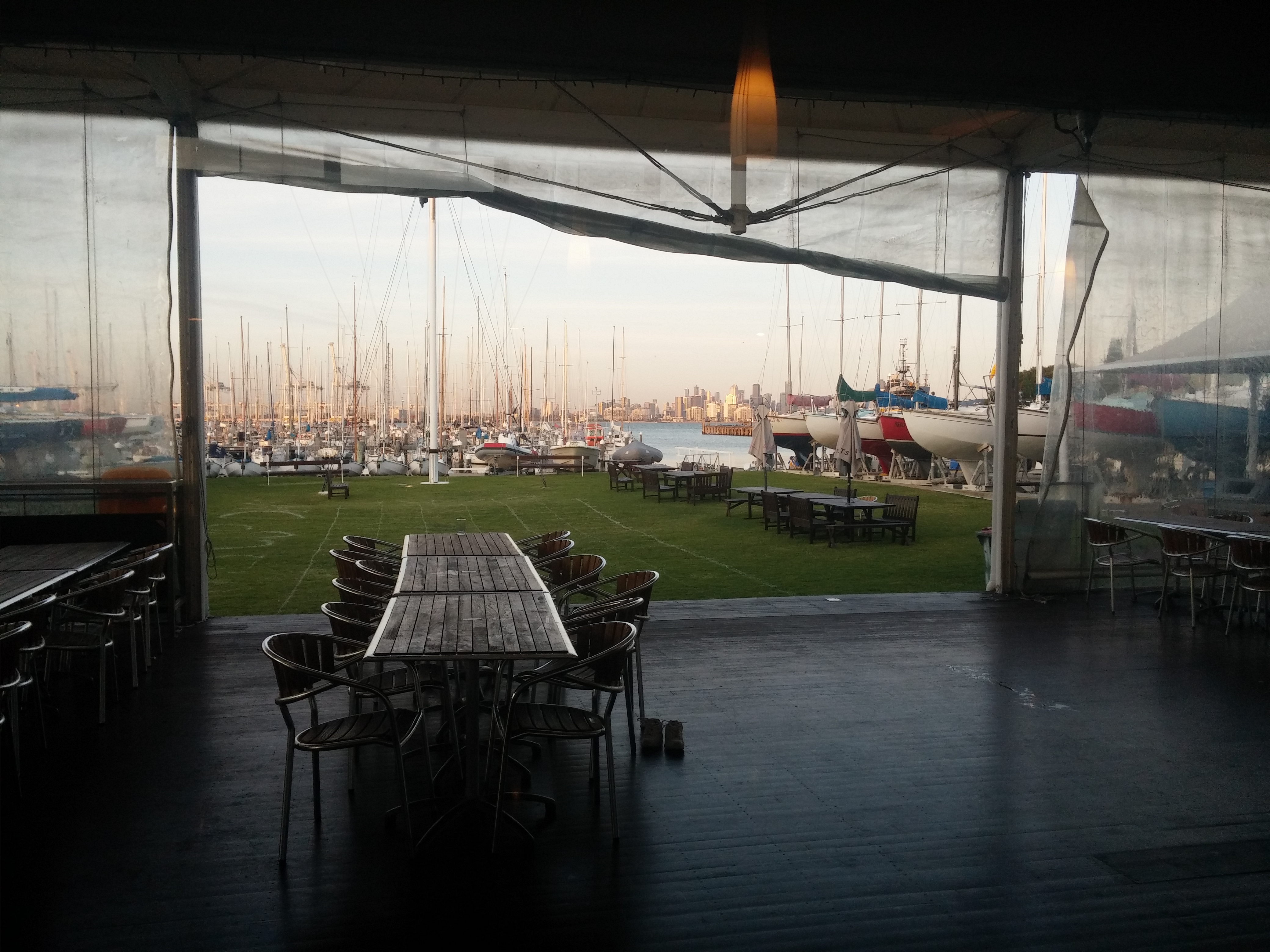 Pier 41 opens officially on Wednesday 15/11/17 and will have seating capacity for 150 people. Our visit sees Hanni welcoming us at the 'back door' with an offer too good to refuse. "We're doing a soft launch with our new menu. Are you interested in a 3 course dinner in return for some honest feedback?" asks Hanni. Sounds too good to be true? Who gets this treatment, ever?

It's a good pedigree. Partners Hanni and Nathaniel have experience with Squires Loft(s). The chefs are experienced in the Neil Perry stable, having worked at Rosetta and Rockpool. Front man Harley has experience at Nobu.
These guys have a 12 month lease opportunity – and a last minute thing at that. Tenancy in a yacht club is a little more difficult than a usual commercial lease.
First test of a restaurant for me is the menu. Is there something I want to order? Are there a number of dishes that tempt?
The problem(?) of having too many great sounding options is mitigated if you are dining with like-minded friends who are open to sharing and tasting. This was the perfect situation for us. We love our food, no doubting that. We are the perfect patsies for this task.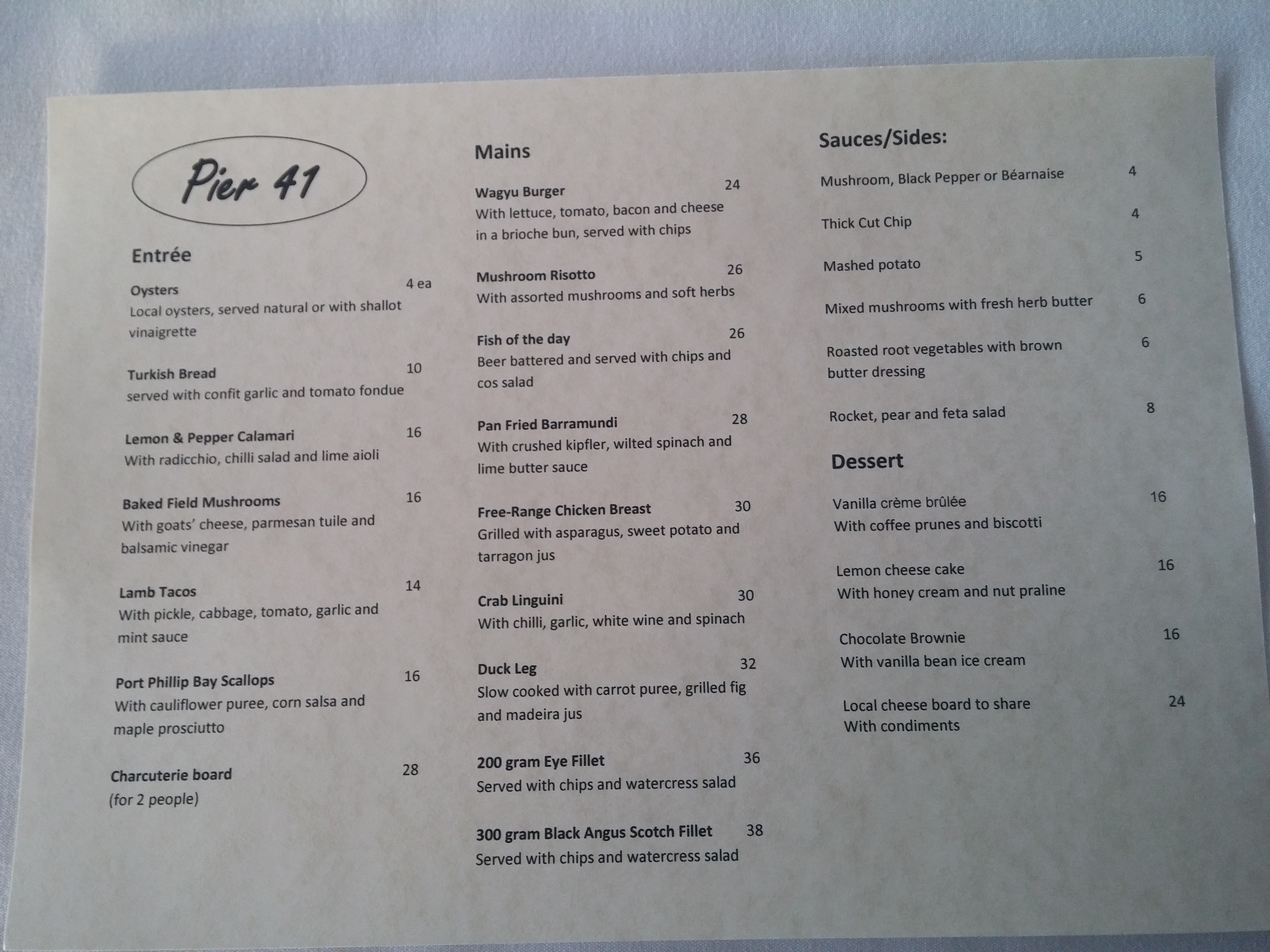 Our favourites – and these were not all unanimous
Entrees :
scallops, then calamari, then mushrooms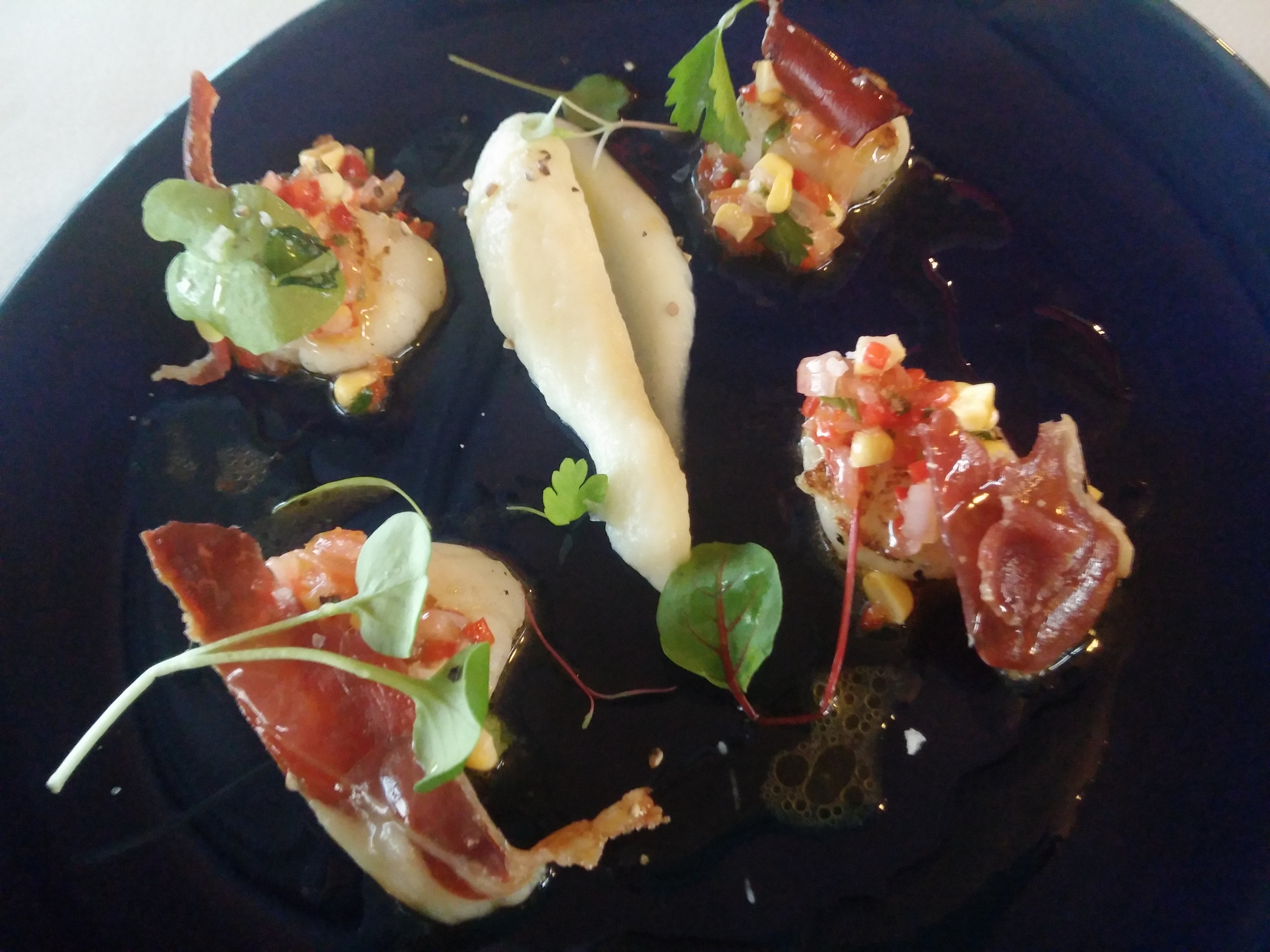 Mains :
We tried the duck, the steak and the chicken. Each dish was delicious and expertly cooked.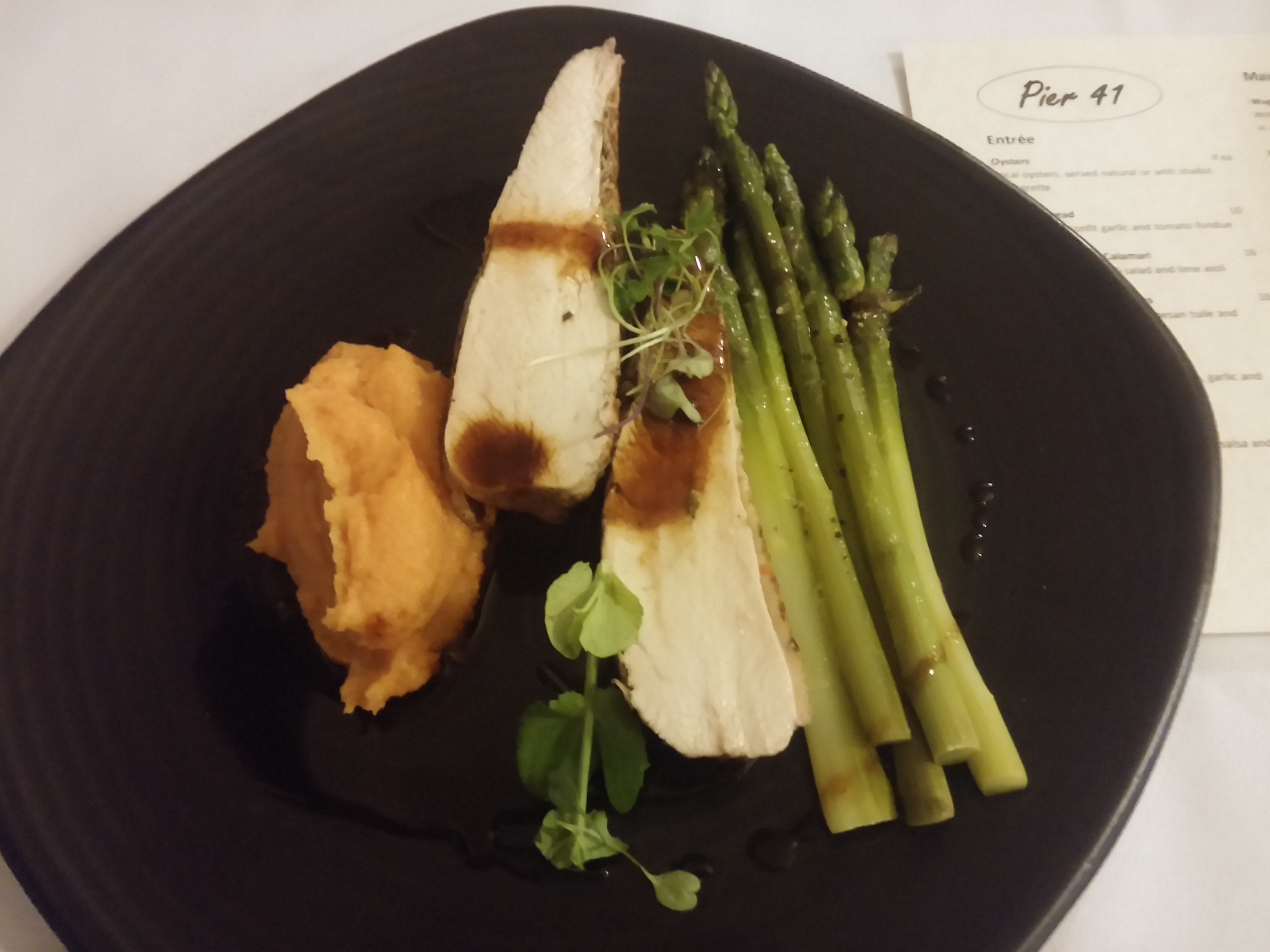 Desserts :
The consensus was that the crème brulee was definitely the highlight.
Look out Williamstown, here's a fantastic location about to make a mark on the local dining scene!
We'll be back for the food, and the view.