Tarte de Santiago (Spanish Almond Cake)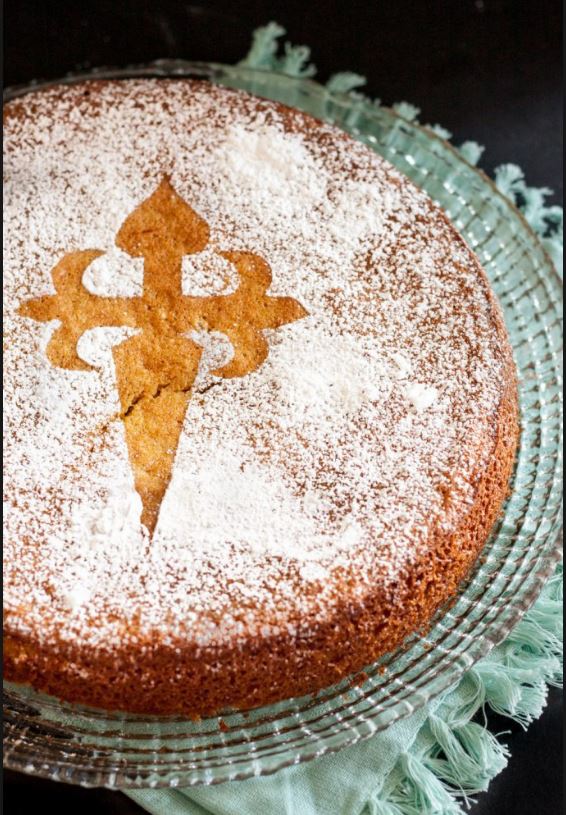 Ingredients
Oil or butter to grease the cake tin (24cm)
250g almonds, ground
250g sugar
4 eggs
1 lemon, zested
4-5 tbs icing sugar
Process
Preheat oven to 180 C. Grease cake tin and line with baking pape2 Mix together the eggs and lemon zest in a bowl.
Mix together the almonds and sugar in another (large) bowl.
Make a well in the centre of the dry mixture and pour in the egg mixture.
Mix together until well combined, approx. 5 minutes.
Pour tart mixture into prepared tin and cook for 30 -40 minutes, until a skewer comes out clean.
Allow to cool before removing from tin.